Fresh impetus for the circular economy
With the new blue bag, Fost Plus is giving a powerful boost to the circular economy in Belgium. By extending PMD to include all plastic packaging, we expect to collect more than 85,000 tonnes of extra material for recycling each year. This equates to an additional 8 kg per inhabitant.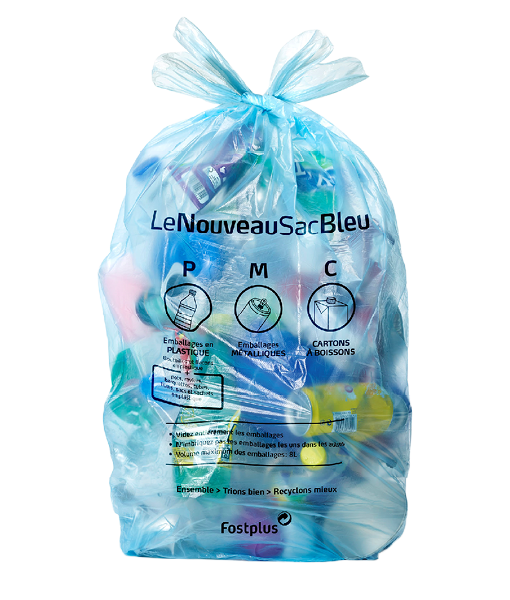 8 kg of extra PMD per person per year
Along with the usual PMD material, the new blue bag will contain all plastic packaging, including plastic pots, trays, films and bags. This means 8 kg of extra packaging will be collected per person per year, an increase from 15 to 23 kg. The project represents a significant contribution to Belgium's circular economy and a strong commitment from the industry, which is making an additional investment of 40 million euros per year.
"We're pleased that we were one of the first intermunicipalalities in Belgium to introduce the new blue bags. Less residual waste and more recycling is a good thing, for both the environment and the economy. The simplified messaging also makes sorting much easier for the public."
Gradual introduction
The new blue bag is being introduced throughout Belgium over a two-year period. On 1 April 2019, intermunicipal authorities IDM and Verko began using the new bag. In June, MIWA, IVM, IBOGEM, ILVA, IVOO and MIROM followed suit. This means 1 million Belgians have now made the transition to the new blue bag. Many other intermunicipal authorities and municipalities will join them in the course of 2019. Our expectation is that three million people will be using the new bag by the end of the year.
This gradual introduction gives everyone in the recycling chain time to adjust. Sorting plants will be making major investments in the next few years to process the additional packaging material. New plants will be able to separate 14 high-quality fractions using state-of-the-art technology.
Totally prepared for roll-out
The new blue bag has been in development for several years, with a series of large-scale pilot projects in six municipalities. Various scenarios were tested for their efficiency, sustainability and ease of use, while extensive surveys of participating residents and municipalities provided insight into their perceptions and needs. For the sorting plants, too, the pilot projects were crucial for assessing the impact of the new fractions before making large-scale adjustments.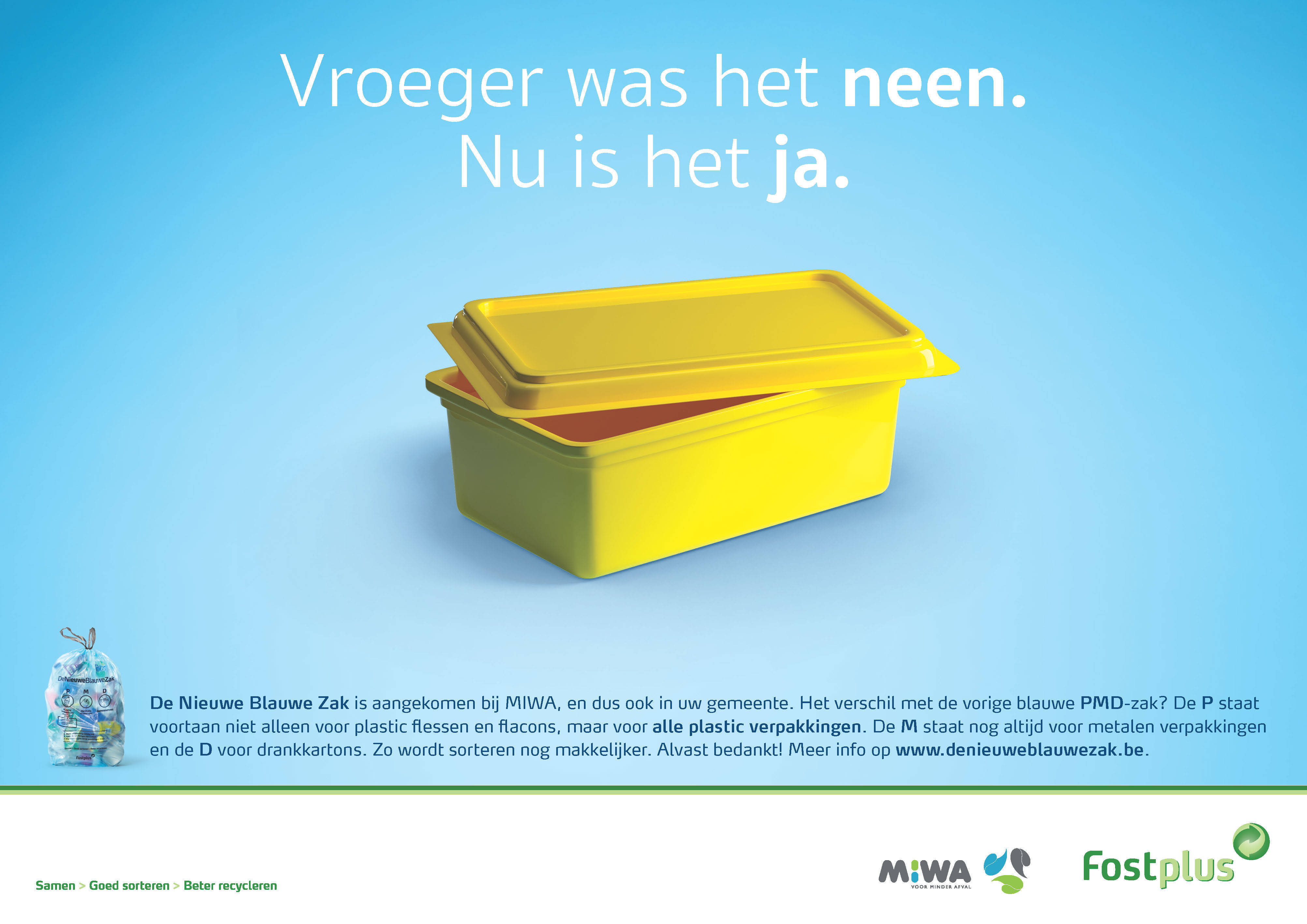 "We learned a great deal from the pilot projects. For instance, they showed how important ease of use is for the public. The simpler we make it, the higher the participation rate and the more we collect."
Mik Van Gaever, Fost Plus