"The economy will be circular or not at all"
Patrick Laevers, Managing Director of Fost Plus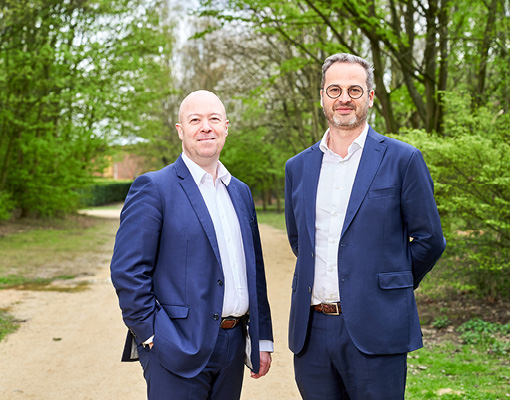 There's no denying it. The economy has made great advances in the past few decades. And that's a good thing. At the same time, we are becoming increasingly aware of the negative impact of this economic growth.
Yet rising prosperity does not have to be at the expense of the environment and society. A growing number of people believe that we must move towards a circular economy where we reuse, recover and recycle products and their packaging as much as possible.
Fortunately, we've made a lot of progress. In Belgium, we already recycle more than 90% of the packaging coming onto the market. The introduction of the blue bag, nearly 25 years ago, was a tipping point.
"It is our ambition to develop a true circular packaging economy in Belgium."
Stephan Windels, Chairman of Fost Plus
But it's clear we need to do more. Much more.
Fost Plus's ambition is to develop a true circular packaging economy in Belgium over the next few years. To achieve this, we can build on past successes, but we also need to invest in innovative solutions and new technologies.
The introduction of the new blue bag is an important step in the right direction. By extending the collection of plastic bottles, metal packaging and drink cartons (PMD) to include all plastic packaging, we can collect and recycle 8 kg of extra packaging per person per year.
At the same time, we're looking to broaden our scope. Belgians are in the habit of carefully sorting their packaging waste at home but away from home, too much packaging material is discarded, either because it is poorly sorted or because it ends up as litter. Fost Plus has plans to collect and recycle as much of this material as possible.
However, we can't achieve a circular packaging economy alone.
Sustainable management of packaging is a shared responsibility: the public sorts, producers pack, governments lay down policy, intermunicipal authorities raise awareness and operational partners work in the field. That's why we want to engage everyone in this story. With user-friendly collection systems, sustainable recycling solutions and an open mind on new developments and changing needs.
In this way, we will make it easier for everyone to help build a circular economy and a sustainable future.
Patrick Laevers, Managing Director of Fost Plus
Stephan Windels, Chairman of Fost Plus