Just like we do it at home
At home, we're in the habit of carefully sorting our packaging waste. But as soon as we close the door behind us, we tend to lose that habit. There is still a huge opportunity to do much better.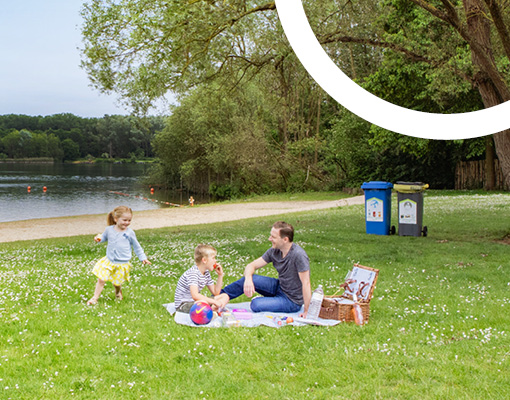 Increasingly on-the-go
We are spending more and more time outside the home. This has a major impact on consumption patterns and, sadly, on the environment and public cleanliness too. We are confronted with packaging waste in many places, and a great deal of valuable material is lost because it goes unsorted or, worse still, ends up on the streets.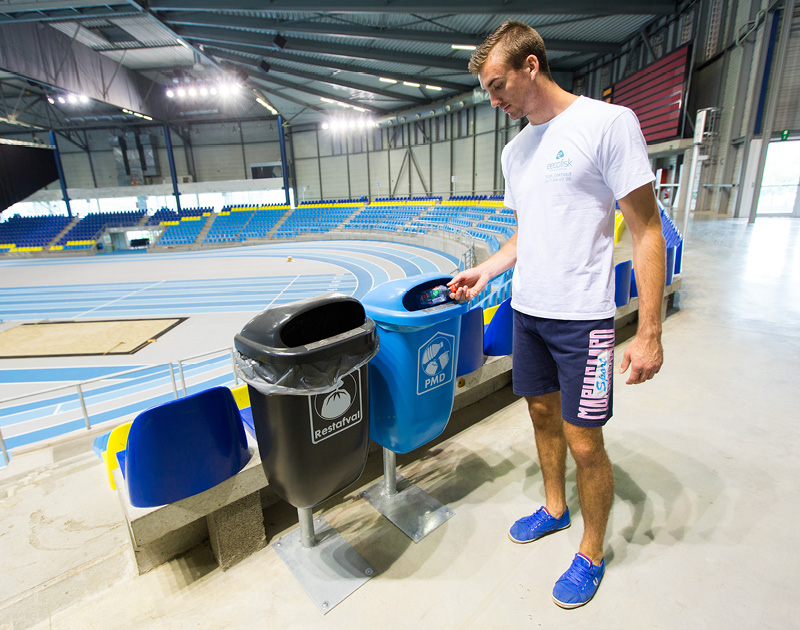 "We want to convince Belgians to sort their waste outside of their home environment just as well as they do at home. It requires a focused approach and close collaboration between everyone involved."
Steven Boussemaere, Fost Plus
Double the quantity
Fost Plus is looking to double the quantity of PMD packaging collected outside the home to 26,000 tonnes by 2023, an ambitious goal that calls for a focused and coordinated approach. We are working on several fronts. For example, we are developing new incentives and compensation systems for collecting and sorting packaging in the workplace.
Using a targeted approach, we are working with youth groups, schools, sports centres, recreational areas and others to introduce selective collection on their premises. We are also launching a number of new projects, for example in cinemas and in motorway services parking areas. We carefully monitor the effect these initiatives have on the quantity and quality of the packaging waste we collect.
"Higher on-the-go consumption presents us with a double challenge. We must not only avoid packaging waste turning into litter, but also make sure selective collection is always available. This will enable us to collect and recycle more of these packaging materials."
Ann Nachtergaele, Vice Chairman of Fost Plus
Will Brussels Airport soon become Europe's best recycling airport?
Brussels Airport welcomed more than 25 million passengers in 2018, a figure that has grown significantly in recent years. It owes this success to a resolute focus on passenger experience. A clean and tidy airport, with the emphasis on sustainability and recycling, is a crucial part of that experience. The airport introduced selective collection a few years ago and today achieves a recycling rate of 25%, which is set to increase significantly in the years ahead. With Fost Plus as its partner, Brussels Airport is aiming to become the best airport for recycling in Europe.