SYSTEMS
Open, dynamic and efficient
The success of a circular packaging economy depends on close cooperation throughout the chain. Efficient baseline scenarios and high-performance systems must make it easy for everyone to contribute to a more sustainable future.
Ease of use for the public
Kerbside collection of PMD was a key factor in the success of selective waste collection in Belgium. It made it easy for everyone to take part, and led to high participation rates. The new blue bag will make sorting even simpler. We intend to apply the same philosophy to selective collection outside the home. Sorting our waste in the workplace, on-the-go or at festivals should be just as easy as it is at home.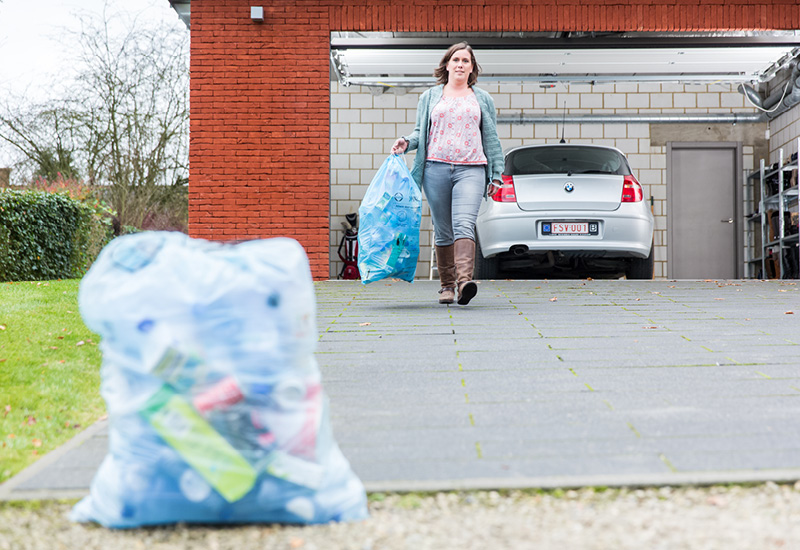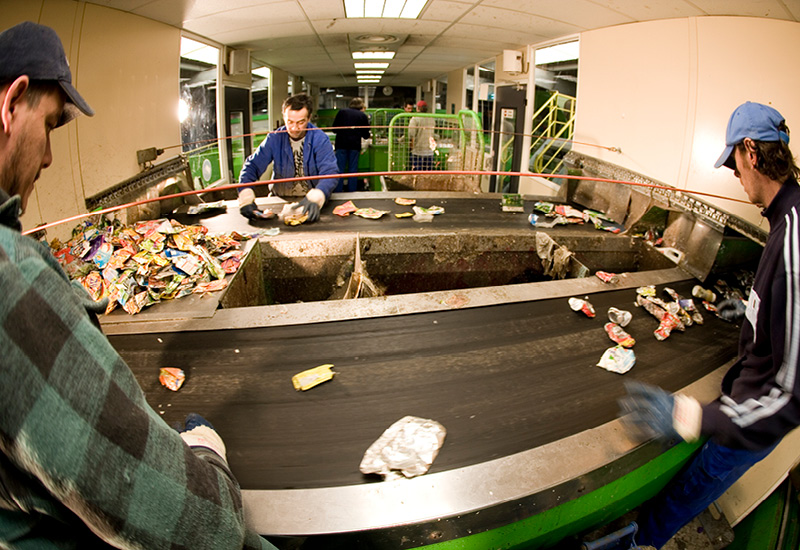 Investing in sustainable recycling
In the years ahead, we will be investing heavily in new infrastructure to sort and recycle the packaging materials we will be collecting via the new blue bag. Sorting plants will be completely renovated and equipped with advanced technology to separate and recover as much packaging as possible. Together with our partners, we are also working to stimulate the markets so that greater use is made of recycled material in new products. In addition, we are providing incentives to our members to increase the recyclability of their packaging through further eco-modulation of the Green Dot rates.
"The new blue bags have been well received by the public. We are already seeing a significant increase in what's being collected. But our work is not done. We must continue our efforts to prevent packaging waste and ensure high-quality recycling of the materials we collect."
Transparent and reliable data
Various parties are involved in the collection and recycling process: local authorities, intermunicipal authorities , waste collection companies, sorting plants and recycling companies. Using efficient processes and monitoring systems enables us to get a better view of material flows right from the beginning of the process and give everyone access to accurate and up-to-date data at all times. This not only improves transparency, it also provides a reliable basis on which to make decisions. We are also working on a simplified declaration for members and we will continue our fight against free riders so that everyone makes a fair contribution to the system.
"As the driving force behind the circular packaging economy, we see it as our duty to develop processes and monitoring systems that help everyone do what they need to do. Reliable data, maximum transparency and minimum administration are crucial."
Laurence Havrenne, Fost Plus