AMBITIONS
A solution for all packaging
Our ambition for the years ahead is clear: to collect more packaging waste, to achieve higher recycling rates and to continue developing efficient and sustainable systems.
Children of our time
Most of the products we buy today are packaged, for protection or to keep them fresher for longer. New consumption patterns are bringing new types of packaging, designed for ease of use or targeted at smaller families. Despite efforts by producers and consumers to avoid unnecessary packaging, a world without packaging is not yet in sight.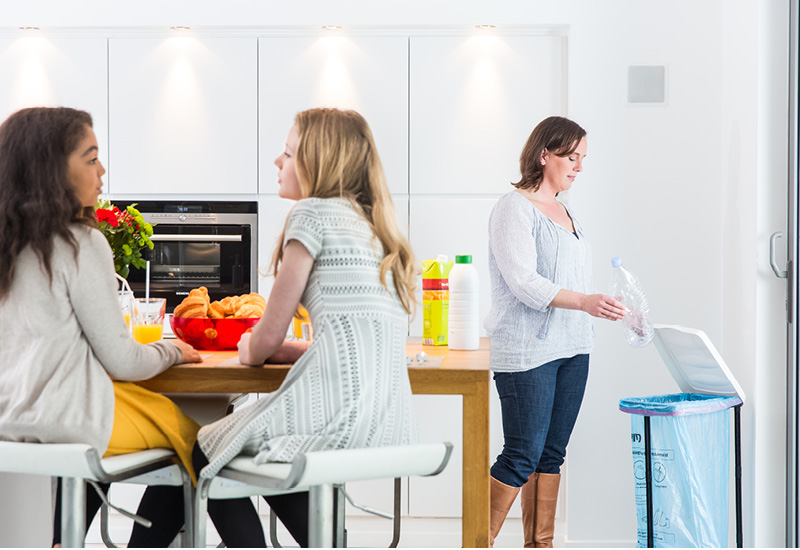 Things can and must be better
At the same time, people are increasingly aware of the impact of waste and packaging. We no longer accept that packaging is just thrown away; we expect it to be recycled. Our ambition is clear: we want to offer a sustainable recycling solution for all packaging coming onto the market.
A clear strategy for a circular packaging economy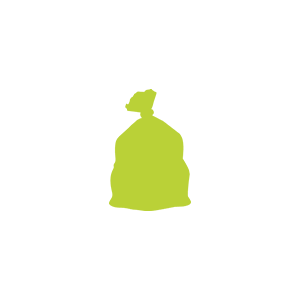 1. Collecting more
The circular packaging economy starts with maximum selective collection at source. With the introduction of the new blue bag, we'll be collecting up to 23 kg of PMD per person per year, an increase of 8 kg compared to today. We're also stepping up our presence outside the home environment: on the road, in the workplace, at school, or at events. No packaging should ever be just thrown away. We are setting our sights high, aiming to double the quantities collected by 2023.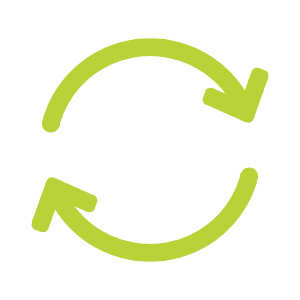 2. Recycling more
Once waste packaging has been collected, it is up to us to offer sustainable recycling solutions. Over the next few years, we will be making investments in new technologies and infrastructure to ensure that the extra packaging collected via the blue bags undergoes high-quality sorting, and can then be recycled into new products. Our members' packaging strategies can also make a difference. Eco-modulation of Green Dot rates will encourage them to choose recyclable materials.

3. More efficient systems
A circular economy requires close cooperation between all parties involved. By developing efficient systems, we make it easier to manage packaging waste in a more sustainable manner. Kerbside collection is a good example, making it easy for people to sort their waste and ensuring high collection rates. But we are also looking to offer simple, efficient and transparent systems to every major stakeholder throughout the chain, including intermunicipal authorities and producers.
Integral part of our new accreditation
At the end of 2018, the Belgian Interregional Packaging Commission approved our new accreditation, which will run from 2019 to 2023. Our ambitions are an integral part of the agreement, with tangible objectives and a clear roadmap to develop a circular packaging economy.
"Fost Plus faces major challenges in this new accreditation period, but we are confident that they will deliver. The commitment of Fost Plus and its members is greater than ever and there is a clear vision of a circular packaging economy for our country."
Marc Adams, Acting Director of the Belgian Interregional Packaging Commission